Ergonomics and Biomechanics Products
HumanCAD®
We are continuing our development of Version 6. Since our last newsletter, we have added some additional features and changes to this version. This includes the addition of new features to the Views Tab to import pictures or videos as background in the scene which was originally planned for Version 7. Once imported, you can then position mannequins to correspond to postures in the background image. As well, support for the latest 3DSSPP version 7.1.2 will be added to our ErgoTools module.
Testing of our Version 6 Alpha version is continuing. Customers on annual maintenance can contact us if they would like to test this version and to provide feedback. Our customers on maintenance can also wait for the Beta version or the commercial release of this version.

Version 6 will include a new balance feature, more databases and other updates. In ErgoTools we have added the Hand Strength MAE (Maximum Acceptable Efforts) and AFF (Arm Force Field) methods. Additional databases and ROM data have been added to the child module.
HM-Analyzer
We expect to release HM-Analyzer Version 5 this quarter initially as an Alpha version.

This new version will include:
Additional file export coordinate options
Range of Motion scoring added for the AAOS convention. The user can assign their own ranges of motion to score the movement against now using either ISB or AAOS conventions. This scoring is by segment and the user can assign the joint angle ranges with a corresponding color code assigned by the analyst. Results are displayed as a histogram. The customer will also be able to print the histograms for their movements.
New Ergo-Analyzer module with RULA and OWAS
HM-Analyzer runs on Xsens MTw Awinda IMU systems, Xsens MVN systems, APDM and I2M IMUs. Click the links below to learn more.

HM-Analyzer-A (for APDM sensors)
HM-Analyzer-I (for NexGen I2M)
HM-Analyzer-X (for Xsens MTw Awinda)
HM-Analyzer-X (for Xsens MVN)
VATS™ (Vibration Analysis ToolSet)
Our VATS Version 4 Beta has been in testing with various customers and we would like to thank those who participated. We are pleased to confirm that many of the suggestions have been accepted and are being implemented and we expect our next Beta to be released this quarter. Any VATS client can request a trial of our next Beta version and to provide comments.

Our VATS software can also be purchased as a stand-alone software product to import acceleration data to be analyzed from other systems. VATS is available for either hand-arm or whole body analysis. Hand-arm vibration analysis is based on the ISO 5349 and ACGIH standard for hand arm vibration (HAV). Whole body vibration analysis is based on the ISO 2631-1, 2631-5 (2004 and 2018), BS 6841, and ACGIH standard for whole body vibration (WBV).

Our VATS data logger supports multiple accelerometers as well as other sensors such as FSRs.

Click here to learn more.
Biometrics Ltd. Products
Biometrics Ltd has released a new redesigned DataLITE wireless EMG sensor with two powerful additional features, allowing the researcher greater flexibility in adjusting the hardware to meet specific applications.
Variable gain
Adjustable low pass filter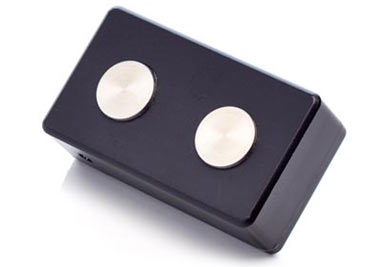 These extra features allow you to increase the sensitivity of the EMG sensor with a choice of five settings, giving full scale peak to peak measurements ranging from +/- 60 V to +/- 6000 V. Also allowing you to control the bandwidth of the sensor from 10Hz to 250Hz through to 10Hz to 5000Hz.

Click here to learn more.
Mark-10 Force Gauge Products
NexGen is pleased to announce that we are offering a promotion with special discounts on Mark-10 force gauge kits with our ErgoIntelligence MMH EI-MMH-SCM: Snook & Ciriello and Mital Table analysis software until December 22, 2020. Please contact us for promotion details on our various Ergonomic testing kit options.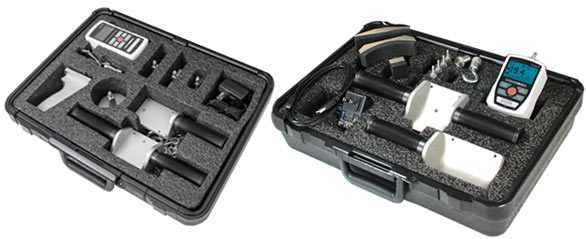 All Mark-10 products come with a 3-year parts and labor warranty.

Click here to learn more about Mark-10 Force Gauges.
Click here to learn more about Mark-10 Advanced Ergonomics Testing Kits.