Ergonomics and Biomechanics Products
HUMANCAD®
As of December 31, 2011, Support for ManneQuinELITE and ManneQuinPRO versions 8 thru 10.2 will be limited to license assistance. Support for Version 7 and earlier were previously discontinued.

We wish to remind customers who wish to upgrade to HumanCAD that upgrade credits are available to customers of ManneQuinPRO Versions 7 through 10.2, ManneQuinBE and ManneQuinELITE. The value of these credits is reduced each December 31st.

NexGen is pleased to announce the release of its new HumanCAD 2.0 platform Beta version. Beta testers are eligible for discounts. Please contact us for details.
I2M Motion Tracking Inertial Measurement Units (IMUs)
HM-Analyzer (Human Motion Analyzer)
A new version will be released this quarter which will include a new DATS (Data Analysis Tool Set) module in HM-Analyzer. The new DATS module provides a new interface for filtering data in real-time. DATS calculates anatomical angles of a selected limb and displays the data in real-time. ISB (International Society of Biomechanics) conventions are also supported.

Other new features will also be added.

Learn more at: www.nexgenergo.com/ergonomics/HM-Analyzer.html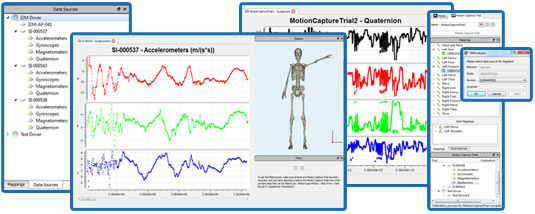 TK Motion Manager
The latest version is April 2, 2012. Recent enhancements include:
New and improved functionality for synchronizing your recordings with 3rd party hardware
New configuration time gyroscope offset correction
Faster configuration times for wireless streaming modes
Improvements to synchronization lock time and accuracy in the synchronized logging mode
Improved magnetic calibration routine
There is still no charge for updates so please make sure you are running the latest version.
Ametek Gauge Products
Ergonomic kits with electronic gauges can be configured by ordering a standard DFX II, DFE II or DFS II gauge and also a MSCK-travel kit which includes the cut-out in a large case for the gauge and various accessories.

Digital gauges are now available for sale in Canada again.
Mark-10 Products
Introductory pricing has been extended on the new EK3 Ergonomics kit.
A new clasp hook is now available for all Ergonomics kits MK, EK3 and EK5. It can also be ordered separately. Please contact us for details.
The new Series TT01 cap torque testers were released and replace the Series CTA testers. See: www.nexgenergo.com/ergonomics/Mark10_TT01.html
Lumbar Motion Monitor™
Since its introduction last year, the new iLMM3 has been shipped worldwide to several countries.
Learn more at: www.nexgenergo.com/ergonomics/lumbarmm.html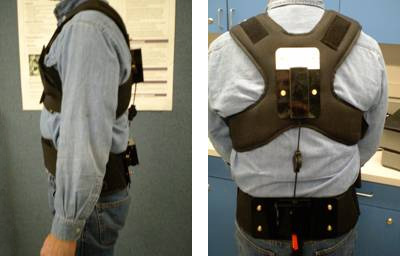 Biometrics Ltd. Products
Upgrade discounts are available for users of older DataLOG models to the new miniature MWX8. See: www.nexgenergo.com/ergonomics/biodatalog.html
New recommended batteries for DataLOG. Besides the ones listed in the user manual, Energizer Ultimate Lithium 1.5V AA test results show they are superior to many others.
Xsens Products
NexGen has a MTi-28A53G25 available at a discounted price.
Please contact us at salesinfo@nexgenergo.com for details.