Baseline® Push-Pull Dynamometer/Gauge Accessories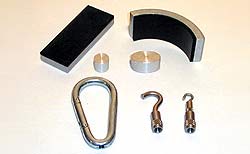 Push Pads
12-0371 - Padded Curved
12-0358 - Small Padded Curved
12-0370 - Padded Straight
12-0372 - 1 cm² Circular
12-0373 - Large Circular
Pull Hooks
12-0377 - Medium Hook
12-0376 - Small Hook
Snap Hook
12-0379 - Oval Snap Hook
12-0470 - Accessory Pack, includes
12-0371 Padded Curve
12-0370 Padded Straight
12-0372 1cm² Circular
12-0377 Medium Hook
12-0379 Oval Snap
12-0376 Small Hook
12-0446 Threaded Oval
Handles
12-0385 - Single Grip Handle
12-0389 - Dual Grip Handle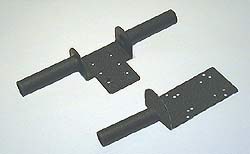 Lift Base and Push-Pull
Accessories for Lift Base
Attach push pull dynamometers to base for job task analysis and back-leg-chest evaluations. To perform these evaluations, use a push pull dynamometer, a base, chain, and an oval. 5 feet of chain is most commonly used, as well as the snap oval and regular base.
Bases
12-0406 - Regular base (15"x15")
12-0407 - Large Base (24"x24")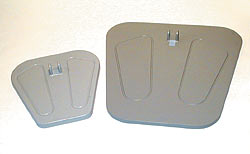 Ovals
12-0445 - Snap oval
12-0446 - Threaded oval


Chains (not shown)
12-0443 - Chain (ordered by the foot)
Baseline is a registered trademark of Fabrication Enterprises Incorporated.