Ergonomics and Biomechanics Products
HumanCAD®
NexGen Ergonomics has released HumanCAD 5.1. The ErgoTools module now interfaces with the latest 3DSSPP version 7.1.3.

We have also completed our main testing for our Version 6 Alpha. We expect to release our Beta version in the second quarter.
Version 6 includes a new balance feature, additional clothing options, more databases and other updates. In ErgoTools we have added the Hand Strength MAE (Maximum Acceptable Efforts) & AFF (Arm Force Field) methods. Additional databases and ROM data have been added to the child module. As well, a new optional Elderly module has also been released.

Customers on annual maintenance can receive the Beta version and their feedback is greatly appreciated.
HumanCAD-MQSW
We expect to release an Alpha version of MQSW Version 2 in our second quarter. MQSW is a SOLIDWORKS® plug-in. Product information is on our website.
HM-Analyzer
Our HM-Analyzer Version 5 alpha version is scheduled for release in the second quarter for customer testing and evaluation. This new version includes:
Additional file export coordinate options
Range of Motion scoring added for the AAOS convention. The user can assign their own ranges of motion to score the movement against now using either ISB or AAOS conventions. This scoring is by segment and the user can assign the joint angle ranges with a corresponding color code assigned by the analyst. Results are displayed as a histogram. The customer will also be able to print the histograms for their movements.
New Ergo-Analyzer module with RULA and OWAS
Compatibility of our motion analysis files exported in C3D format to BoB Biomechanics' musculoskeletal analysis software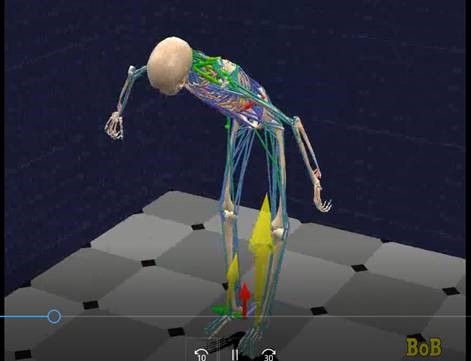 HM-Analyzer runs on Xsens MTw Awinda IMU systems, Xsens MVN systems, APDM and I2M IMUs. Existing customers can contact us to try the new version. NexGen also provides complete solutions of HM-Analyzer with various IMU options.
Biometrics Ltd. Products
We are pleased to announce that, despite the pandemic, NexGen Ergonomics experienced record sales of the DataLITE wireless system.

The fully wireless DataLITE system uses a sophisticated WIFI communication protocol, which hops RF channels to minimise the potential for data loss. Up to 16 sensors for up to 24 channels of data can be connected to a single wireless interface. These sensors can be any combination of goniometers, torsiometers, EMG sensors, accelerometers or force sensors (dynamometer, pinch meter, myometer, force plates, in line or s-beam load cells).

DataLITE has a range 30 meters (15 meter radius). The DataLITE Pioneer interface provides real time data collection to the computer. DataLITE Explore is a wearable data recorder. In addition to all the benefits of Explore as a portable data recorder, when connected to the computer via its USB cable, Explore functions as an interface allowing real time data collection to the computer or real time data streaming to third party software.

Click here to learn more.
VATS™ (Vibration Analysis ToolSet)
We would like to thank our customers who participated in Beta testing and providing feedback of the new V4 version. Many of the suggestions have been accepted and implemented. Our next Beta is scheduled to be released in the second quarter. If no major issues are reported next quarter, we will then schedule the commercial release.

Any VATS client can request a trial of our Beta version and to provide feedback.

Our VATS software can also be purchased as a stand-alone software product to import acceleration data to be analyzed from other systems. VATS is available for either hand-arm or whole body analysis. Hand-arm vibration analysis is based on the ISO 5349 and ACGIH standard for hand arm vibration (HAV). Whole body vibration analysis is based on the ISO 2631-1, 2631-5 (2004 and 2018), BS 6841, and ACGIH standard for whole body vibration (WBV).

Our VATS data logger supports multiple accelerometers as well as other sensors such as FSRs.

Click here to learn more.